Thurs. May 28- LowLife Vids'n'Vinyl
DJs Caterwaul & Rygar get rawkous
@ Sister (407 Central Ave. NW) starts 9pm, 21+ No Cover
Fri. May 29- www.facebook.com/events/1566397750304169
Usnea
(
www.usneadoom.com
,
http://usneadoom.bandcamp.com
)
Black Maria

(local stoner rock-

http://blackmaria.bandcamp.com

)
@
Sister
(407 Central Ave. NW) 9:30pm, 21+ $7 presale/$10@door
Curt Oren
(Iowa City circular breathing sax wizard-
https://curty.bandcamp.com, https://curtoren.bandcamp.com)
Ipytor Gavyen Machislav
(
weirdest man-
www.youtube.com/watch?v=_YA8nN4Th2U)
Mark Weaver
(improv tuba-

www.jazz.com/encyclopedia/weaver-mark

)
@ The
Tannex

(1417 4th St. SW) 8pm $6 all welcome
Times Table (ex-Sputniq…mathy thing)
Time Wound (Young Lungs/Bone Forest/ Pepper Griswald-related doomy postpunk)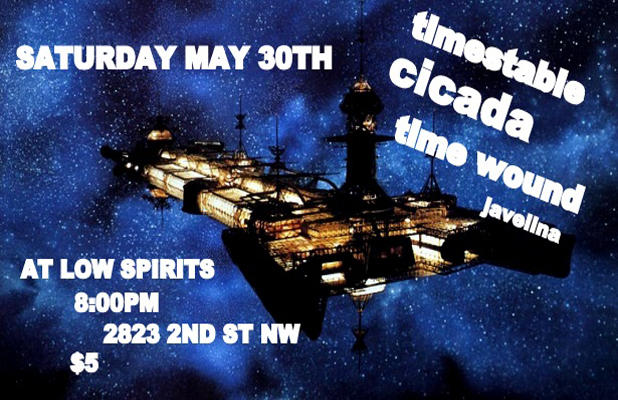 Thurs. June 4- EiT! Returns to the Guild! Legends Tour 2015
The Mystics of Video Muck known as Everything is Terrible! reconvene to recombine their last 7 years of culture jamming via daily website postings, six movies, and world tours into one big, interactive, "Choose Your Own Destiny" live show! Come. Cringe. Change yourself into something better.
@ Guild Cinema (3405 Central Ave. NE) 8pm ONLY, all seats $10
Thurs. June 4- speaking of legends…
Dead on Dom (local legend)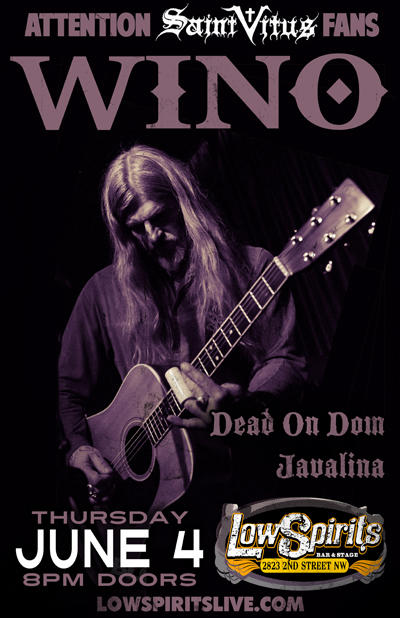 ---
Seeya somewhere soon! Support local independent & underground media; practice self-expression. Small things grow tuff in the desert. -DCat